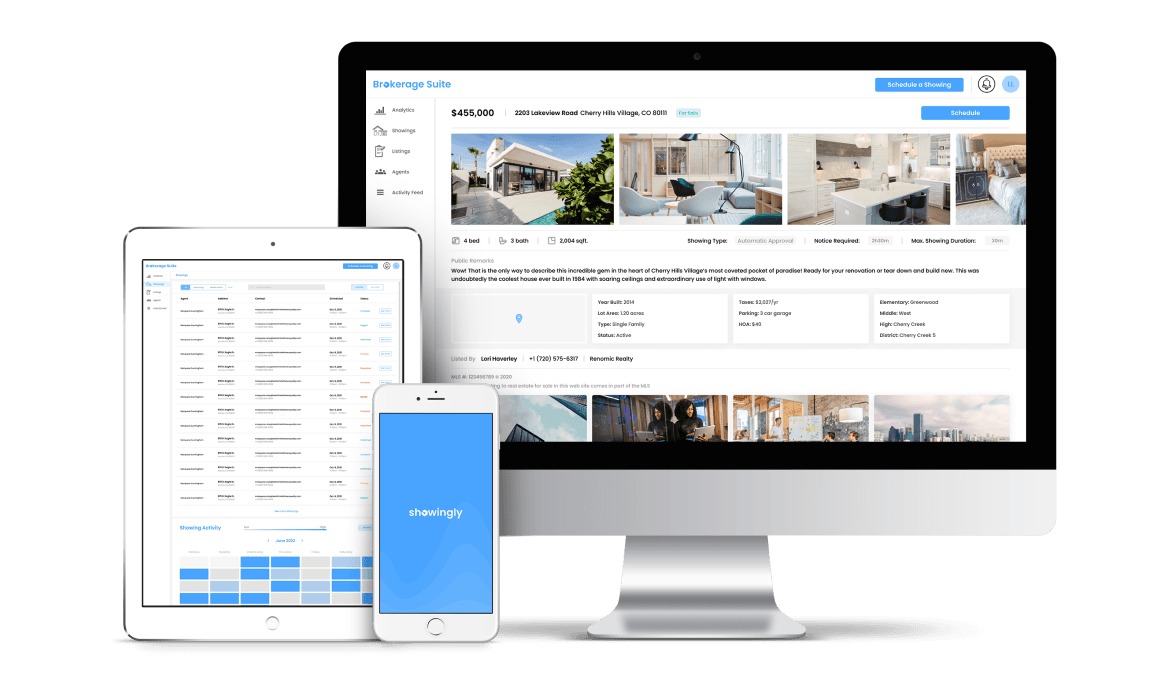 Showingly
Elegant Mobile Apps for Real Estate Agents
Industry
Real Estate
Services
Strategy • Design • Development
The Story
---
Showingly's innovative approach to the home showing process aims to provide transparency and clarity to all parties involved. By connecting clients and their agents through a user-friendly app and website, Showingly enables meaningful connections between clients and agents, expanding opportunities for both. This approach increases accessibility to real estate information, empowering clients to take a more active role in the home buying and selling process, while also facilitating more efficient communication between agents and their clients.
The Solution
---
Showingly offers comprehensive and innovative mobile apps for both consumers and real estate agents. The Showingly App offers agents exclusive access to their clients, allowing buyer's agents to schedule showings or allowing listing agents to approve and deny showings on the go for clients who are not as tech-savvy. Agents have unlimited access to manage credentials for home access and update availability on the properties.
To operate effectively across the country, Modern.Tech has implemented dozens of custom integrations with RETS and WebAPI feeds to populate the home search and enable listing agents to configure their listings. This allows Showingly to provide a seamless scheduling experience to clients while streamlining the workload for agents and brokerage owners alike.
The Results
---
3
Web Apps
We built 3 distinct web applications: 2 external and 1 internal
4
Mobile Apps
We built consumer and agent mobile apps for both iOS and Android
20+
MLS Feeds
We sanitized, mapped, and enriched data from RETS and Web API
Brand & Visual Identity
Brand connection is key to build meaningful relationships and trust with your users. When building a software product, the product itself becomes a major touch point of the brand, and it is imperative to have a well-defined brand, visual identity, and alignment with the product to drive features and decisionmaking.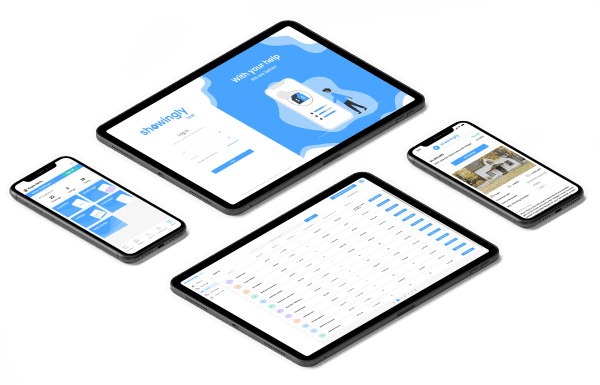 Custom Projects
Modern.tech has a wide range of software, data, design, and strategy related capabilities. We welcome projects that have a highly custom aspect, and are always eager to solve complex, functional issues and build elegant products. Whether your need is big or small, data intensive or cosmetic, or has critical deadlines or not - we are here to help.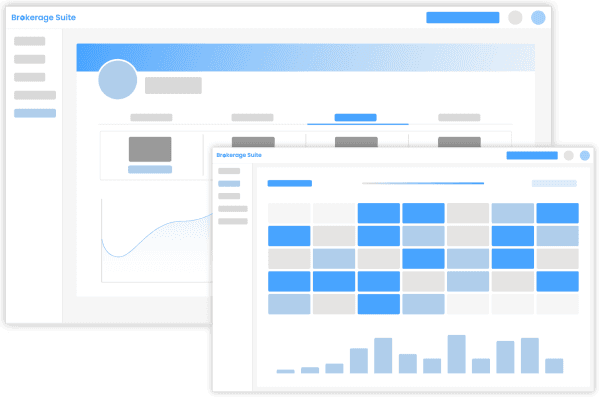 How Can We Help?
With services ranging from strategy to development, we are here to help you overcome challenges and supercharge your technology initiatives.